DMV Hearing DUI
DMV Hearing License Suspension due to a DUI arrest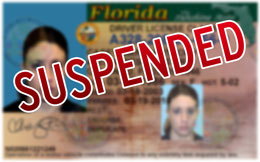 When you are arrested for a DUI offense your actual drivers license is taken by the police officer that arrests you (exception: you're pulled over in a state other than the one that your drivers license is actually issued in) and you are given a temporary paper drivers license.
This paper drivers license allows you to drive for a state specified amount of time, normally between 7-10 days from the date of the arrest. There are instructions on the back of the pink piece of paper you were given (temporary drivers license) to schedule a DMV hearing to appeal the suspension of your drivers license. Scheduling a hearing is time sensitive and in most states you must call that number and schedule the hearing within 10 days, which means prior to your temporary driving privileges expiring.
TIP: You are entitled to an in person DMV hearing to contest the suspension. When you call to request your hearing (should you do this yourself) the DMV employee may try and convince you to schedule a telephone hearing which is not advisable. If you expect to be represented by a DUI lawyer you'll most likely want to subpoena the arresting officer for the hearing which will require an in person hearing.
DMV hearings ARE NOT criminal proceedings therefore if you expect to be represented by an attorney you'll have to contact a DUI attorney yourself, one will not be provided for you. 
What Happens at the DMV Hearing?
The DMV will conduct an administrative review (non-criminal review) of your case to see if the paperwork that the police officer has filed about your arrest complies with the requirements that the DMV has established to suspend your drivers license. If so then a date for your DMV hearing will be established.
The hearing is conducted by what's referred to as a DMV hearing officer; this person is not a judge or an attorney. In fact the DMV hearing officer in most cases has virtually no legal training whatsoever, they are merely an employee of the DMV who has been designated to conduct the hearing.
The hearing is of course conducted in a private room at the DMV and is recorded for reference. The hearing officer acts as the prosecution, judge and jury in these hearings; meaning they present the DMV's case against you, interview witnesses, cross examine any defense witnesses/testimony, rule about evidence admissibility, and then make the final judgment as to who wins the case, the Department or you. This is allowed because this is an 'administrative' hearing and not a 'criminal' proceeding.
As you can see these hearings are very difficult to win, especially without proper legal representation. At the very least you should speak with a qualified DUI lawyer about your pending DMV hearing and DUI case.
What If I Lose The DMV Hearing?
If you lose the hearing, your drivers license suspension will be upheld and you'll forfeit all of your driving privileges for a specified amount of time.
Upon reinstatement of your driving privileges you'll be required to maintain a high-risk DUI insurance policy referred to as an SR22 insurance policy.
Additional DUI Resources