SR22 Insurance Filing Information
Find out what you need to know to file your SR22 and start driving legally again
SR22 Insurance Filing Information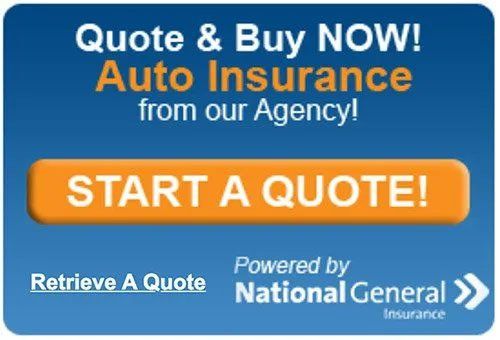 Following a DUI/DWI arrest, the arresting officer will issue you either a "Notice of Suspension" or "Notice of Revocation" (depending on which state you were arrested in) and confiscate your driver's license.
In order for your state's DMV office to issue you a restricted license or to reinstate your license following your suspension period you are going to have to perform an SR22 insurance filing with them.
You may have heard the term SR22 filing before, but may not fully understand what it means. Don't worry; we are going to help you understand what an SR22 filing is. By the end of this page you are going to have a clear understanding and know exactly what you need to do in order to get your license back.
When the SR22 insurance company notifies the DMV that they are not actively covering you (this could be for many different reasons, see below) the DMV will promptly suspend your license for failure to comply with their minimum insurance requirements in regards to the SR22 filing.
What is an SR22 filing?
In a nut shell an SR22 filing is just a form that your insurance company is going to fill out and either fax or electronically file with your state's DMV office informing them that you have taken out an auto insurance policy with them that meets your state's minimum liability coverage limits.
When the DMV requires you to file an SR22 form with them in order to reinstate your driver's license, it means that the DMV has classified you as a "high-risk" driver. The SR22 form that your insurance provider files with the DMV is basically a guarantee by your insurance company to the DMV stating that if there is a lapse in your insurance coverage, even for 1-day, your insurance provider is obligated by this agreement that they will immediately inform the DMV of this lapse in coverage.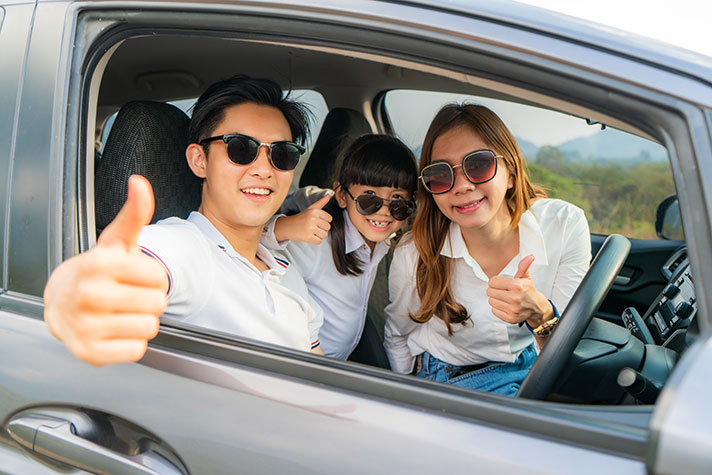 What happens if I let my SR22 insurance coverage lapse?
If you do experience a lapse in your coverage your insurance provider is going to inform the DMV of the lapse and the DMV is going to suspend or revoke your license once again. If this happens you will have to bring your insurance coverage up to date and your insurance provider will have to complete another SR22 filing with your DMV office.
You are also going to have to pay another license reinstatement fee to the DMV. Once you have paid any fees and your insurance provider has filed a new SR22 form with the DMV, the DMV will reinstate your license.
In most states if there is a lapse in your insurance coverage and the DMV suspends your license again, your SR22 filing period will start all over again. So if you were 2-years into your 3-year required filing period, you will have to start the 3-year SR22 filing period all over again.
How long is an SR22 filing required?
In most cases you will be required to maintain your SR22 filing with the DMV for a period of 3-years from the date of your license reinstatement. In some instances depending on the circumstances surrounding your DUI offense and what the court mandates, you may be required to maintain your SR22 filing for a longer period of time.
There are also some states like Alaska that require an SR22 filing period of 5-years.
What is the process of getting an SR22 filing?
The process of getting an SR22 filing completed can be a little confusing, especially if you just grab the phone book and start calling local insurance companies. Not every insurance company will do SR22 filings and that tends to be the problem with the smaller local insurance companies.
Even if you do find a local insurance company that will do an SR22 filing for you, you are more than likely going to end up paying a lot more than you need to for your SR22 insurance policy. Most of the smaller local insurance companies don't have a lot of experience when it comes to SR22 filings and in the end you are the one who ends up paying for their inexperience in the form of a higher than normal premium for an SR22 filing.
When you work with an insurance provider who knows what they are doing and understands SR22 filings, the process is fairly smooth and they will be able to help get you back on the road quickly.
How do I get my license back if I don't own a vehicle to insure?
In a situation where you need to drive, but you don't own a vehicle, you are going to want to apply for what is called a non-owner SR22 insurance policy. A non-owner's policy is an acceptable SR22 filing and your DMV will have no issue with the filing.
The only thing that can keep you from getting a non-owner policy is if the court has mandated that you have an ignition interlock device installed on your vehicle. If they have, then a non-owner policy is not an option for you.
Where can I find a cheap SR22 insurance policy?
Finding an SR22 insurance policy with a low rate that you can afford will be a challenge if you intend to pickup your local phone book and start calling every insurance company listed. Using this method is not only time consuming, but in the end you really can't be sure that you ended up with the lowest rate possible on your SR22 policy.
The reason is that all of the insurance companies out there have no incentive to quote you their lowest rates. You could end up spending hundreds of dollars more per year than you need to.
We have spent years developing a nationwide network of the top insurance providers in every state who offer the lowest SR22 rates around. How do we know that our rate quotes are the lowest around? Because we have created a competitive quoting environment.
What does that mean to you? All of the insurance providers in our network know that when they see a request for quote from our network come through that they are going to be competing against the other insurance providers in our network that provide coverage in your area for your business. If they want a shot at your business, they have to quote you their absolute lowest rates.
Just enter you zip code in the box below and find out how much we can help you save on your SR22 insurance. It only takes a couple of minutes to complete our quote form. Once you submit the form you will instantly start receiving multiple quotes from the top insurance providers in your area who do SR22 filings.
What if I move to another state?
As long as your insurance company is a national company like Geico, American Family or Progressive you can contact them and tell them which state you are moving and they will be able to file an SR22 form with that state's DMV office for you. If your insurance provider is a smaller local company you are going to need to start getting new SR22 insurance quotes.
When you get your new quotes you need to call the insurance company and let them know that you currently have an SR22 filing in your state. When you tell them this they will make sure that the policy that they quote you meets the minimum liability requirements of your current state.
Can I change insurance companies during my SR22 filing period?
Yes, you absolutely can. If you find a lower rate somewhere else you need to signup for a new policy with that insurance provider and have them file an SR22 form with the DMV before you cancel your old policy. If you cancel your old policy before the SR22 form is filed with the DMV by your new insurance provider, you will cause a lapse in coverage and you will have to pay the DMV a license reinstatement fee not to mention that your SR22 filing period will start all over.