Illinois DUI Laws & Penalties
Illinois Drunk Driving Laws Explained in Easy to Understand Simple Terms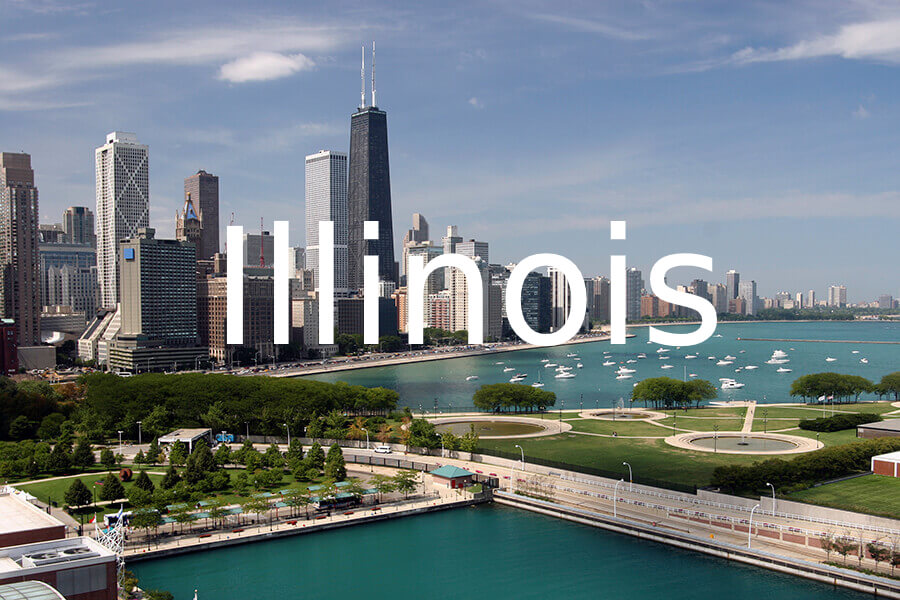 A Illinois DUI is a serious criminal offense and carries some serious consequences. A DUI arrest in Illinois will trigger 2 separate actions against you, a criminal case with possible jail, fines, alcohol education classes not to mention mandatory drivers license suspensions. In addition to the criminal case the DMV will also impose administrative actions. A person found operating a motor vehicle with a BAC of .08% or greater is subject to an automatic drivers license suspension.
When you get a DUI, the Illinois DMV will automatically institute what's called a "statutory summary suspension" against your driving privileges. A statutory summary suspension in Illinois means that your driving privileges will be suspended for a period of time and then automatically re-instated.
First time offenders in Illinois may apply to the courts for what's known as a Judicial Driving Permit (JDP) which can allow the person to actually drive during the suspension under certain conditions.
If convicted of a drunk driving violation in Illinois here's what you can expect as far as court punishments go,
Illinois First Offense DUI Penalties
1 year loss of drivers license
1 year imprisonment possible
Maximum fines of $2,500
Illinois Second Offense DUI Penalties
Maximum fines up to $2,500
Minimum 5 year loss of drivers license if second offense within a 20 year time frame
Mandatory 5 days in jail or 30 community service days if second offense was within a 5 year time frame
Mandatory Alcohol Evaluation and Treatment
Imprisonment up to 1 year possible
Illinois Third or Subsequent Offense DUI Penalties
Class 4 felony
6 year loss of driving privileges
Imprisonment possible for up to 3 years
Fines up to a $10,000 maximum
Mandatory Alcohol Evaluation and Treatment
Illinois BAC Presumptions
BAC levels of .001% to .05% are not considered under the influence
BAC levels of .051% to .079% is not presumed to be under the influence, but is admissible as evidence in court
BAC levels of .08% or greater is considered to be under the influence
Illinois Implied Consent Law
Chemical testing is allowed. Blood, breath or urine as selected by the arresting officer
The arresting officer is required to advise the defendant of the penalties for refusing the tests and the license suspension periods
Tests resulting in a BAC of .08% or greater carry a 3 month to 4 year license suspension
Test refusal results in a 6 month to 3 year license suspension. There is no penalty for refusing the PBT unless the defendant was involved in an accident resulting in injury or death
Illinois DUI Chemical Testing
All chemical testing must be performed by a person with a valid permit that is in accordance with the Department of Public Health
Blood draws for police testing must be administered by a licensed physician, registered nurse or other qualified person
The defendant has the right to an independent test performed by a qualified person of the defendants choice. The costs associated with the independent testing is the defendants responsibility
All test results must be made available to the defendant and his or her Illinois DUI attorneyupon request
Illinois Statutory Summary License Suspension
The State of Illinois has implemented a policy that states that a driver who is deemed to be impaired by alcohol and/or drugs is considered a threat to the welfare of the public and the safety of the general population. In order to reduce the threat to public safety, the State of Illinois has declared it appropriate to suspend an intoxicated drivers license.
First offense DUI: Indication of a BAC of .08 or greater through an approved chemical test triggers a mandatory 3-month drivers license suspension. Refusing to be tested triggers an automatic 6 month suspension.
Second Offense DUI: BAC of .08 or greater triggers mandatory 12 month suspension.
The Illinois police officer will physically take the drivers license from anyone arrested for DUI during the actual arrest and then will issue a temporary permit to drive for 45 days. The statutory summary suspension begins on the 46th day after the arrest, and driving privileges are automatically suspended.
Illinois SR22 Insurance Considerations
No matter if you are a first time offender or a repeat offender, your Illinois DUI will carry serious consequences for your Illinois insurance premiums. You will either find that you are dropped by your insurance provider, or you will find that your premium cost skyrockets. This can even affect your family members that are on your insurance policy.
DUI Arrest Help.com has partnered with the largest and most trusted SR22 insurance provider in the state of Illinois and has worked out a special discount only available here for our website visitors.
You won't be able to find a cheaper SR22 insurance policy in Illinois for any less.
Additional Illinois DUI Resources